Amalfi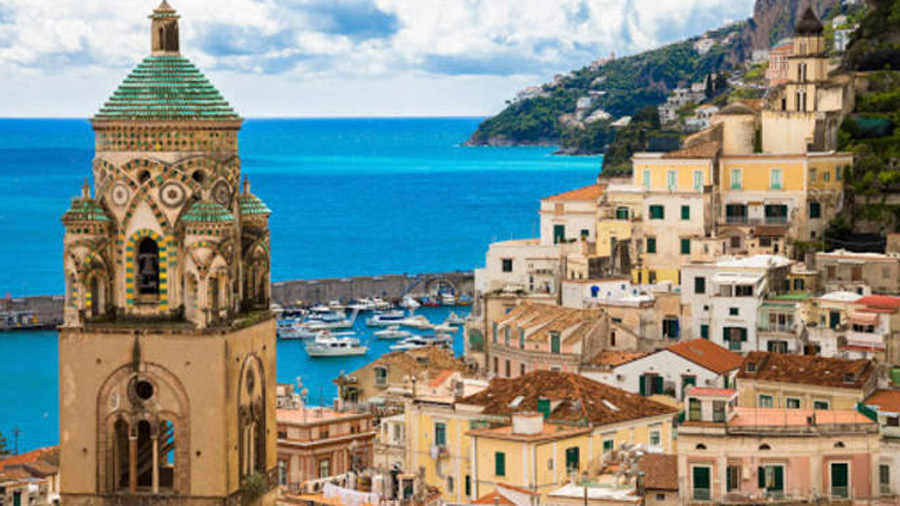 A picturesque plot of alleys and stairs, overlooking a sea of ​​spectacular colors, is the enchanting landscape upon arriving in Amalfi, the town that gives its name to the entire coast. Dominated by the majestic Cathedral dedicated to Sant'Andrea, it offers interesting evidence of its glorious past as a Maritime Republic.
A town whose origins date back to Roman times and which has its own tradition and vocation in the seafaring art, it was even able to compete for domination in the Mediterranean with the much more popular Pisa, Genoa and Venice so much so that its Maritime Code of Amalfi - better known as the Tavole Amalfitane - had a great influence until the 17th century. and legend has it that its captains engaged at sea were even the inventors of the compass!
A few kilometers away, Furore is a true open-air contemporary art gallery with the characteristic murals that fresco houses, public buildings and squares. There are many paths to explore to enter the heart of this land, with the intense colors and scents of agave, prickly pear, mastic and rosemary. But Furore is known above all for its Fiord, an unexpected, spectacular and evocative vision of the force of nature.
Amalfi is reached by the units and trips of the Capitan Morgan with stops of about 2 hours.